About Dubai New year Fireworks
Everything in 2022 would be different, including the Burj Khalifa fireworks on New Year's Eve, due to unforeseeable events. That did not, however, diminish the visual attraction of the 2023 event. putting together family-friendly events, concerts, and lunch bargains. Another major attraction will be fireworks, which will be displayed in grandiose fashion over the celebration.
While the Burj Khalifa will provide an LED spectacular this year, a lot of locations have already announced that they will host fireworks displays this year.
The programme started at 11:58 PM on December 31, 2022, and it ran for roughly 20 minutes.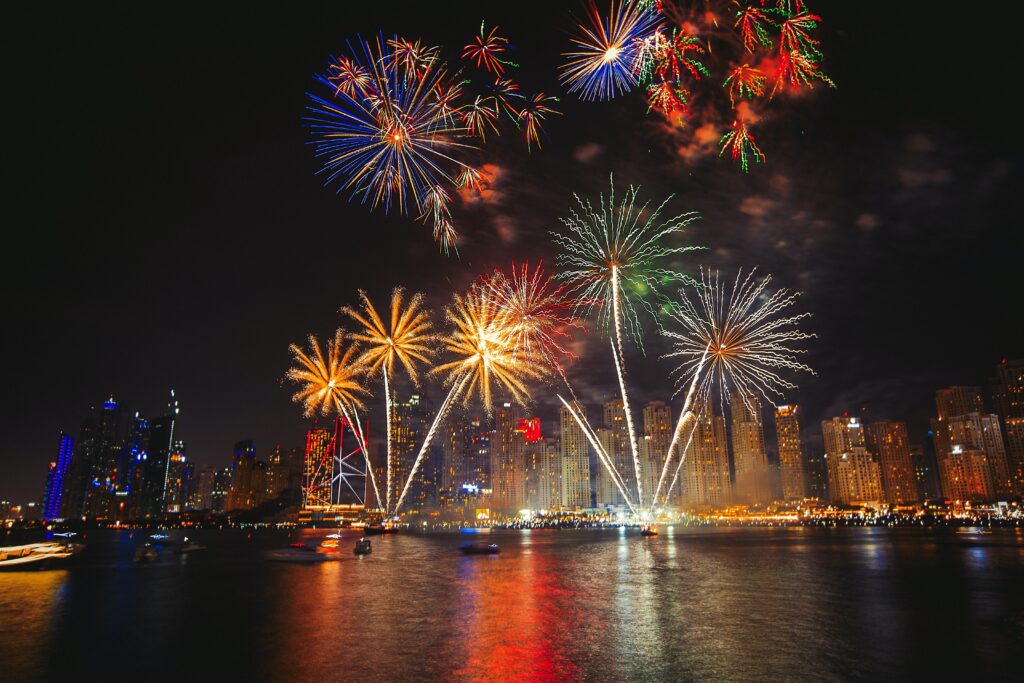 The fireworks start at midnight and last for almost 20 minutes.
Where to watch: The Dubai Mall and the Burj Khalifa are both in Downtown Dubai. The area around the tower may become congested due to the event's enormous attendance; attempt to arrive at least an hour early to secure the best location.
You can either travel down towards the Dubai Mall . Take the metro to the Burj Khalifa/Dubai Mall station and stroll to your preferred viewing location to avoid traffic.
Private viewing: Visitors can sign up for a private viewing in Downtown Dubai using the U by Emaar app. Your assigned viewpoint will be one that you would have
The closest thing to the actual fireworks may be the Burj Khalifa Fountain. One of the greatest places to view Burj Khalifa fireworks is from the stairs of the building, the Burj Khalifa Fountain, and the balconies of the Dubai Mall. By visiting the 124th, 125th, and 148th floors of the Burj Khalifa before the fireworks start, you can even make a day out of it.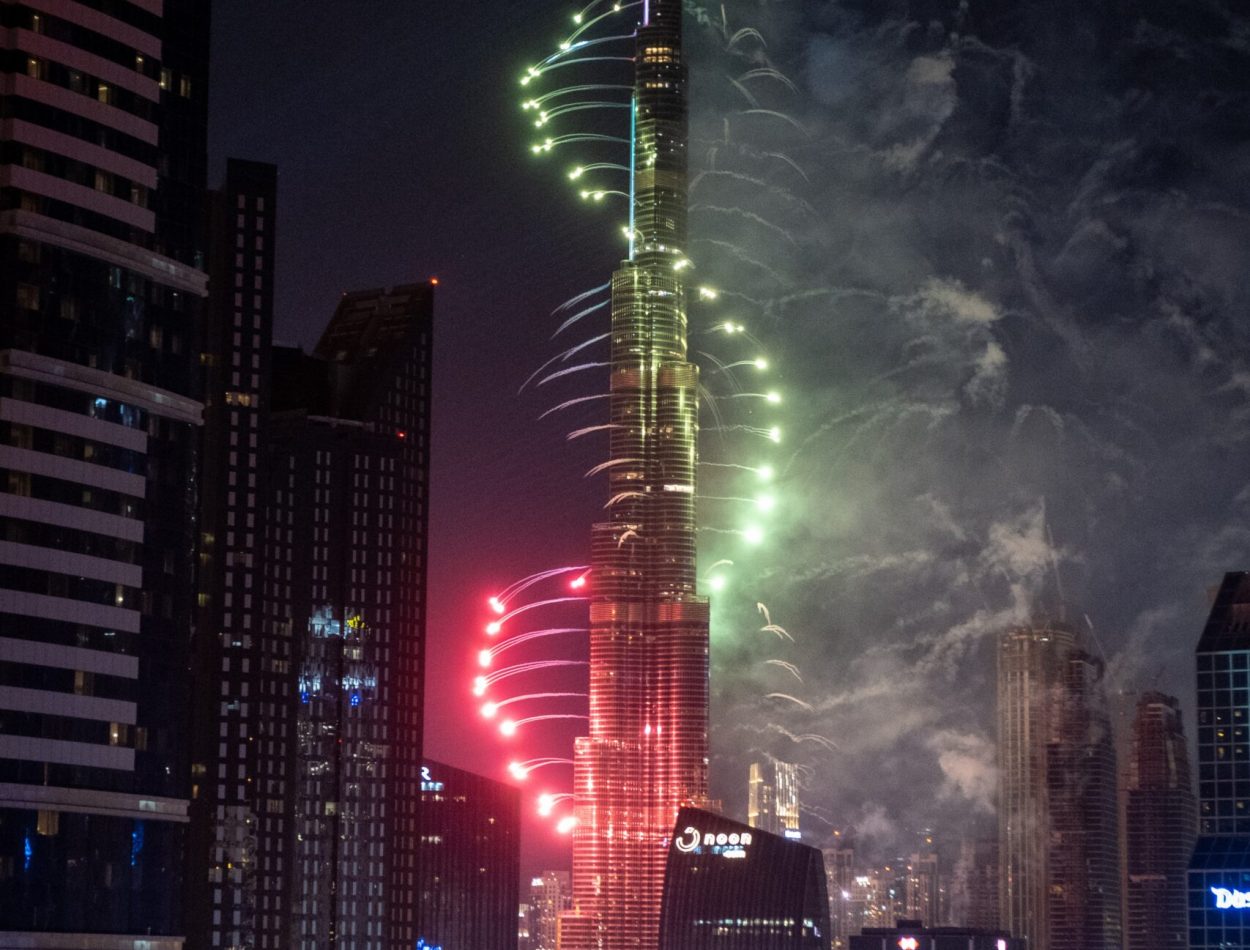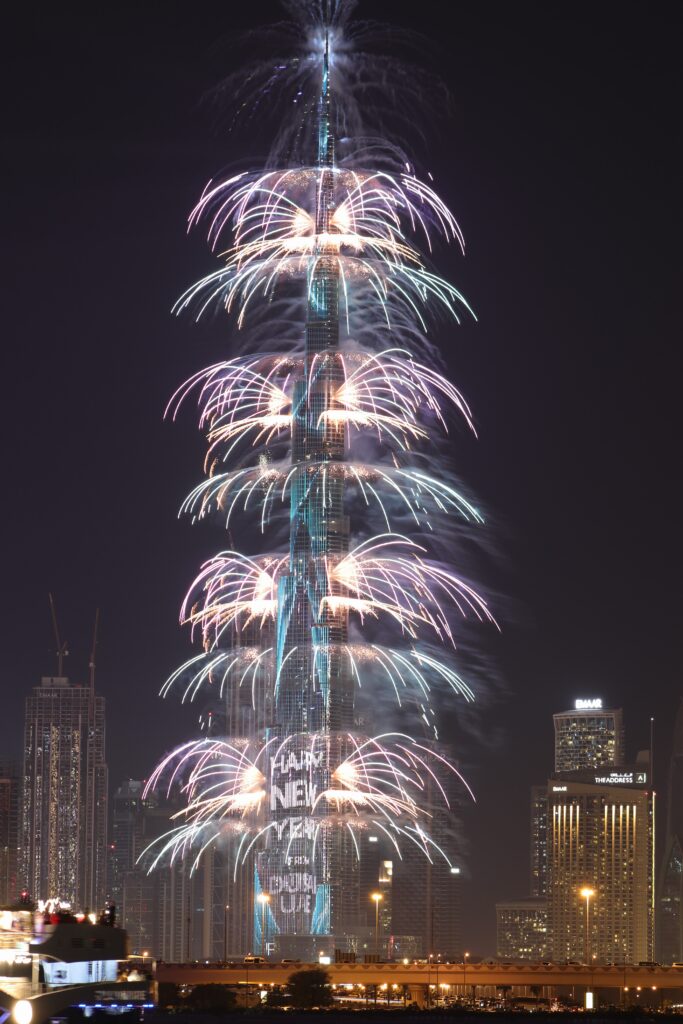 Due to its popularity with Dubai's students and professors, Black Palace Beach is the ideal location for viewing the amazing fireworks display from the Burj Khalifa while avoiding the noise and crowds. Even though it is a little bit away from the Burj Khalifa, it perfectly catches the entire Dubai skyline with the Burj in the centre.
Vist Dubai City Tours With US
Dubai City