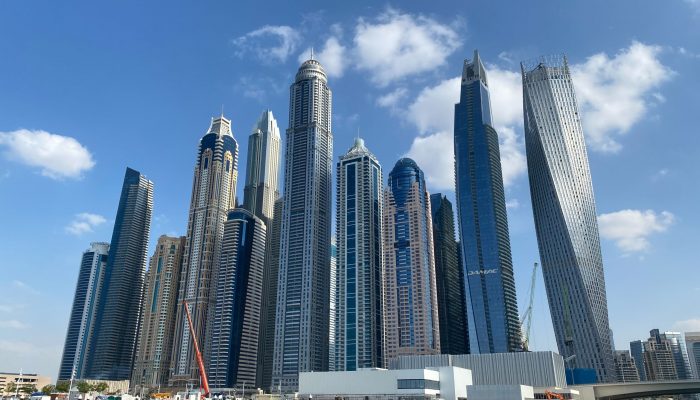 Doorstep Pickup & dropoff 
Minimum 4 Guests required OR Private Vehicle available if less than 4 Guests.
Full day tour (with additional charges)
Dubai city tour (half day)
Jumeirah Mosque
Jumeirah Beach
Burj Al Arab view
Palm Jumeirah and Atlantis view / photo point
JBR Walkway
A view of the Mall of the Emirates
The Dubai Mall
Things To Do In Dubai City
 A city tour is the perfect way to experience all that this vibrant city has to offer were Visitors can take a traditional Arabian boat ride along the creek, experience a traditional Arabic breakfast, and even take a henna tattooing class..
One of the highlights of a Dubai city tour is a visit to the Burj Khalifa, the tallest building in the world. Standing at over 828 meters (2,722 feet) tall, the Burj Khalifa offers spectacular views of the city from its observation deck on the 124th floor. Visitors can also take a tour of the building's amenities, including the world's highest swimming pool and the world's highest mosque.
For those interested in the city's history and culture, a visit to the Dubai Museum is a must. Located in the Al Fahidi Fort, the museum provides an insight into the history and culture of Dubai and the United Arab Emirates. The museum features a range of exhibits, including traditional Arabian houses, a collection of Islamic ceramics, and a display of traditional Arabian weapons.
A Dubai city tour also includes a visit to the Palm Jumeirah, an artificial island in the shape of a palm tree. Finally, a visit to the Dubai Fountain is a must-see. It is the world's largest choreographed fountain system set on the 30-acre Burj Khalifa Lake. With a range of color, music and water effects, the fountain is a spectacular sight at night.
In conclusion, a Dubai city tour offers visitors a chance to experience the best of this vibrant city. From the world's tallest building to traditional Arabian markets, there is something for everyone in Dubai. Book a tour today and discover all that this exciting city has to offer.